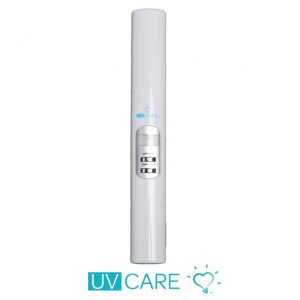 Because virus, germs and bacteria are everywhere, we can't possible avoid being exposed to them, however, prevention is possible.
Regular hand washing is a routine that reduces the risk of acquiring germs and viruses in our hands. While washing or wiping surfaces can't completely eradicate these harmful foes, UVC sterilization can do that job. Powered by UVC technology, let UV Care help do this for you.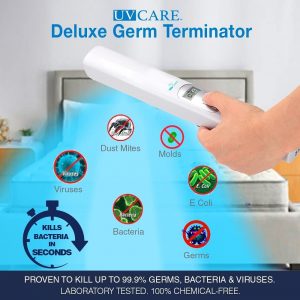 With this germ reducing UV-C light wand, you can kill up to 99.9% of germs, bacteria, molds, viruses and allergens. And talk about fast! This light is laboratory proven to eliminate up to 99% of MRSA and H1N1 in just 1 second! It also destroys Odor Causing Bacteria which proves that it does not only clean but also keeps everything smelling good. The UV CARE Deluxe Germ Terminator quickly tackles the odors and bacteria in its light path.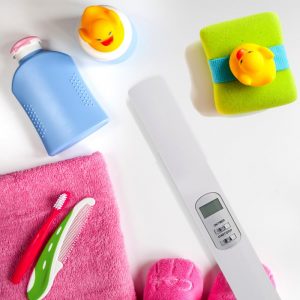 It is also safe to use in pet and nursery areas. Breathe easy knowing your pet bed, area rugs, toys, crib and mattress cover and other surfaces in the baby's room are not only clean, but sanitized and deodorized. It is one way to sanitize the chemical-free way.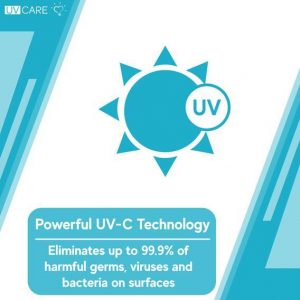 The UV CARE Deluxe Germ Terminator uses the same advanced UV-C light. This
technology has been
used to sanitize hospital equipment for over 30 years. So go ahead and sanitize without chemicals, irritants or residues. Unlike liquids and other chemical products, the UV CARE Deluxe Germ Terminator is perfect for electronics and requires no dwell time.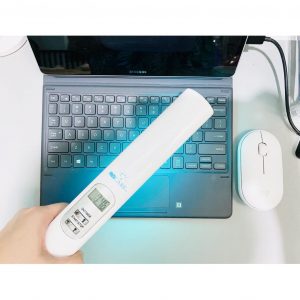 While not intended for people, pets or food, the UV CARE is ideal for countertops, computer keyboards, remote controls, telephones, pillows, upholstery and more. Discover the next wave in clean with the UV CARE Deluxe Germ Terminator. It also boasts its safety feature – the Automatic Shut off. This feature turns the UV-C light off when turned upward.
Product details:
Brand: UV Care
Power Source: DC 6V adapter or 4xAA Batteries
Power Consumption: 8000 hours
UV strength: 3500 Watts
Ozone density: 0.01ppm 0.05ppm
Product size: 30 cm (L) x 4.2 cm (W) x 3.7 (H) cm
Weight : 157g
With 1 year Local Supplier Warranty