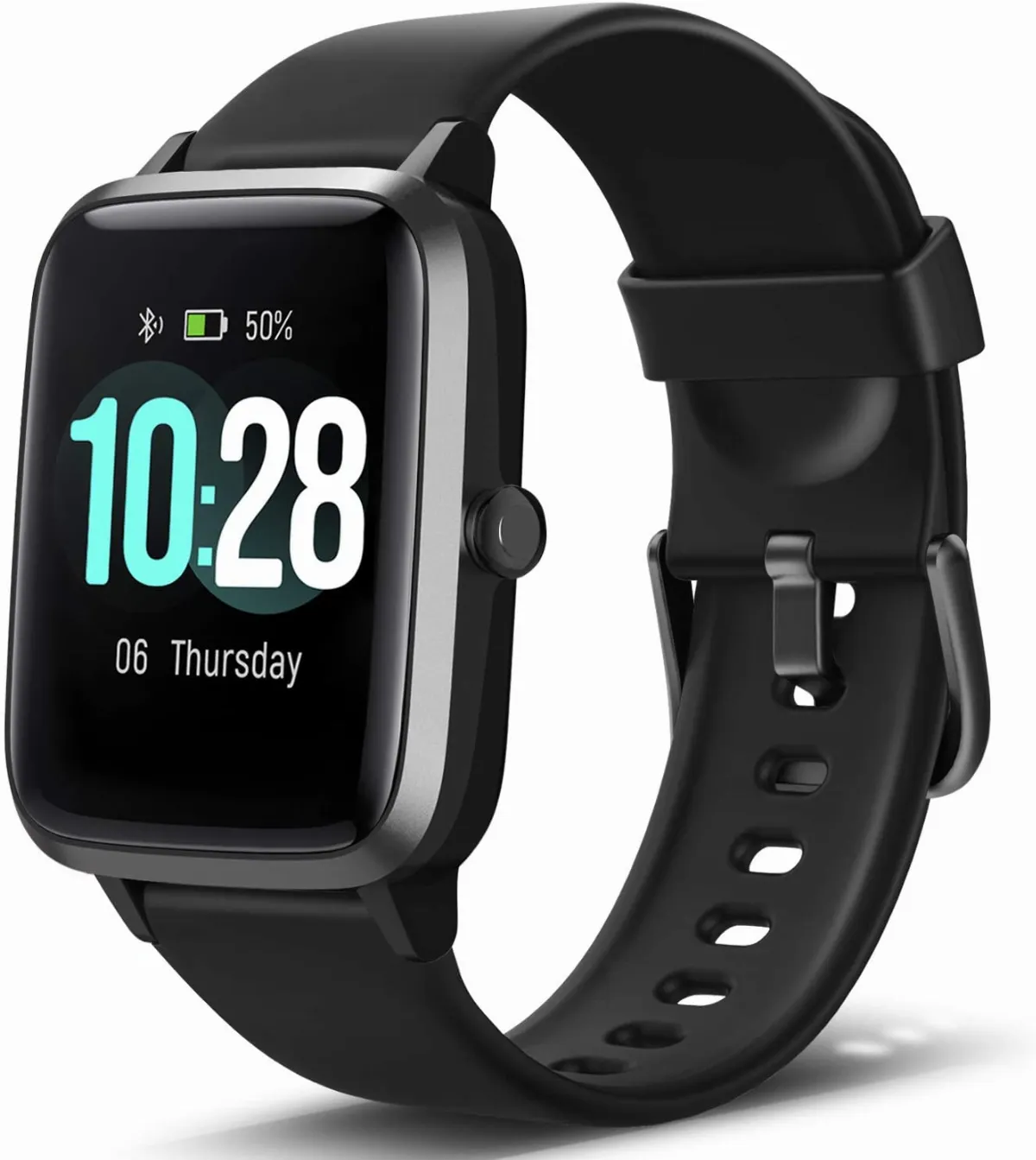 Overtake your expectations: featuring a 1. 3-Inch large touch screen that allows you to understand your health more intuitively by displaying your sports data vividly and in a way that is easy to understand. Meets IP68 water Standard requirements, this Letsfit smartwatch also lets you avoid any troubles when swimming or working out in the rating.
Protect & monitor your health: Our Letsfit activity watch includes a bunch of new features, including: music control, even Stress training. Making it more than just a health tracker.
Affordable & Functional: Like most traditional health trackers, Lestfit Smart Tracker can monitor your steps, calories burned, sport mileage, and sleep quality status 24 hours a day whilst syncing with our VeryFitPro app. Your device can also enjoy up to 10 days of battery life per full charge.
Call & message notifications: Receive and read SMS messages and SNS notifications straight to your device (including Facebook, twitter, WhatsApp, LinkedIn and Instagram). you can even hang up incoming phone calls straight from your wrist
Smart Watch compatibility:"VeryFitPro" requires Android OS 4. 0 or iOS 8. 0 and above or Bluetooth 4. 0 and above, suitable for smartphones only.
Motivate your way to success.
1. Music controls make it easier to adjust your music when on the go.
2. Lets music push you through any tough workouts and making sure you enjoy every minute.
10-Day Battery Life
1. Hassle-free charging, simply remove your device watch strap and charge, no cables needed.
2. A battery that's built to last, you can go 10 days without needing to charge you device.
Stay Organised
1. Call & SMS reminders make sure that you never miss anything important.
2. Just tap the screen lightly and your phone assistant can help you reject any incoming calls.
3. You can record and display your last five messages directly through your device.
Your New Workout Companion
1. A sports watch that can accompany no matter what the weather conditions are like.
2. Saves you from having to constantly take your device on/off.
3. You can wear even when washing.
Letsfit Fitness Tracker with Heart Rate Monitor:
This tracker requires iOS 8.0 & Android 4.4 above, Bluetooth 4.0 (Smartphone only, not for PC or Tablet)

How to sync this watch with your mobile phone:
1. Download the APP named VeryFitPro by scaning QR code of the manul, or search "VeryFitPro" from Google Play or APP store.
2. Open the VeryFitPro—Device—Bind Device
3. Click the "ID205L" on your screen.
4. Click the "Confirm Bind Device"
5. Confirm again on the watch screen and finish sync.