UV Care Germ Stick is the answer to those who are looking for a handheld wand that is fully rechargeable! We heard you and here it is!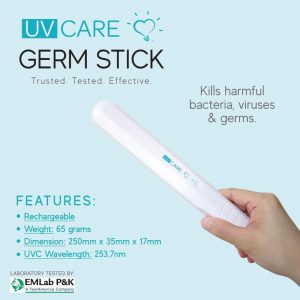 It actually serves the same purpose of eliminating up to 99.9% of harmful germs, bacteria, viruses, and molds using UV-C light technology in just a few swipes!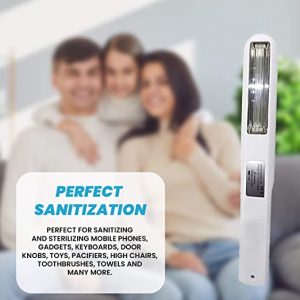 Perfect for sanitizing things in fixed locations like office/work from home table tops that house your work mobile phones, gadgets, laptops, keyboards, pens, markers, etc.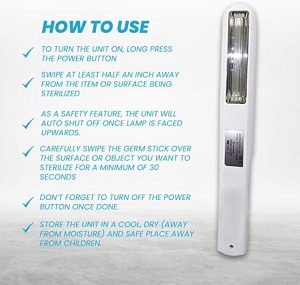 How to Use:
To turn the unit ON, long press the power button for three (3) seconds. Once the light indicator turns Green, it's ready to use. (Make sure it's fully charged! )
Swipe at least half an inch away from the item or surface being sterilized. (The closer the better!) Ensure that the lamp is facing downwards.
As a safety feature, the unit will auto shut off once lamp is faced upwards.
Carefully swipe the Germ Stick over the surface or object you want to sterilize for a minimum of 30 seconds or longer. (The longer the betterrrr!)
Don't forget to turn off the power button once done.
Store the unit in a cool, dry (away from moisture) and safe place away from children.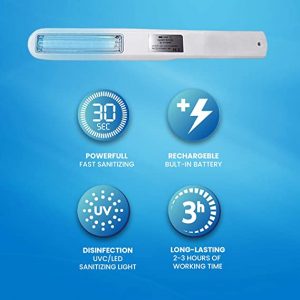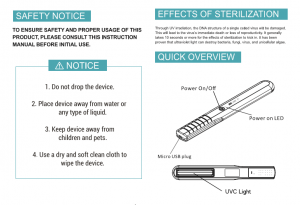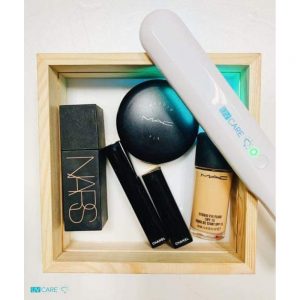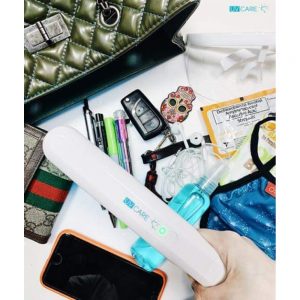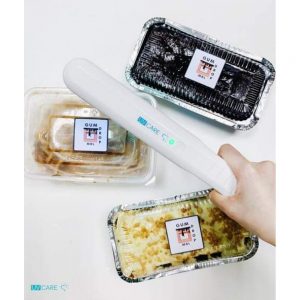 Product Features:
Eliminates up to 99.9% of harmful germs, bacteria, viruses, allergens and molds using UV-C light technology.
Lab-tested, chemical free, and doctor-recommended
Rechargeable, lightweight, and easy-to-use
Safety switch feature turns the UV-C light off when turned upward
Charging Time: 3 Hours
Product Dimensions: L (24.5cm) x W (4cm) x H (1cm)
Product Weight: 65 grams
Lamp Life: Approx. 8,000 Hours
Rated Power: 3 Watts
UV Strength: 3000 microwatts/cm2
Power Supply Rating: 5V 1.0A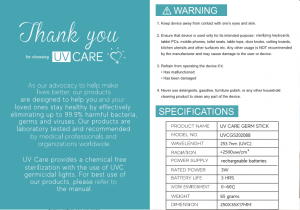 What's in the Box?
USB Cable (For charging)
Manual
Warranty Card (1 year Local Supplier Warranty)
1- UV Care Germ Stick