AC1200 500mW High Power Outdoor Wi-Fi Router, Range Extender, Repeater, Access Point with CPE Dual Band 2.4Ghz/5Ghz Outdoor AP 10dBi Antenna POE AP W-fi Wide Coverage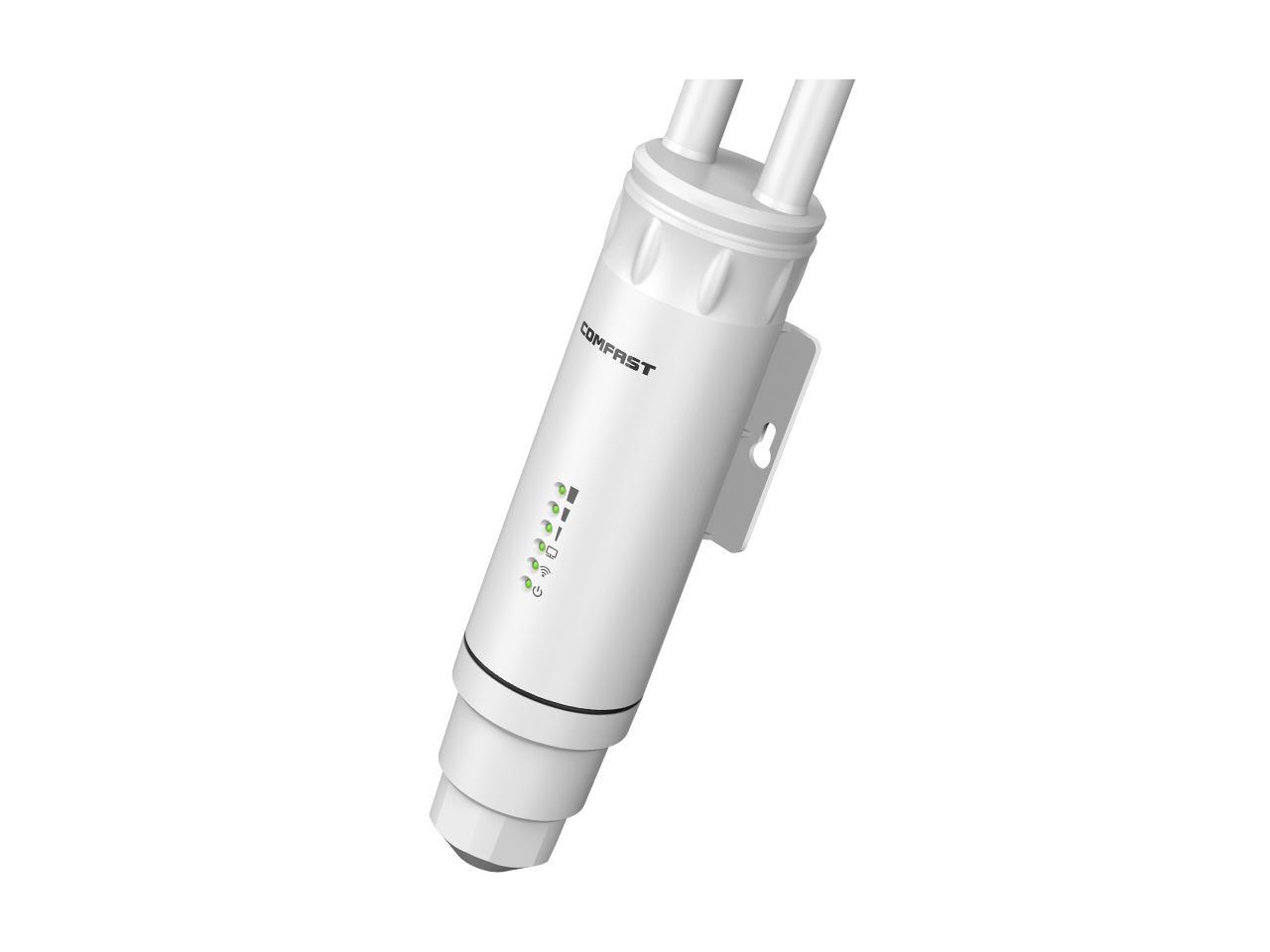 The AC1200 HighPower Wi-Fi AP/Repeater is mainly used for providing free Wi-Fi service in big area
such as factory, community, street or etc. The AP/Repeater can take an existing 2.4GHz or 5GHz wireless signal, repeat and extend it to a longer range where it is too far away for the router or access point to reach. The AP/Repeater simultaneously supports 2.4G and 5G wireless network connection,and it can supports 2.4G and 5G transmission speeds of up to 1200Mbps. It has 2x External Antennas providing even better wireless performance, transmission rates, stability technology automatically avoids channel conflicts using its channel selection feature.
Features:
1200Mbps dual-band high power outdoor AP
Wide coverage Wi-Fi base station
Enlarge the coverage area with two APs combined and form a village, farm, remote area wireless base station
High performance waterproof design
Gigabit Ethernet, dual band anti-interference
The device can operate on both 2.4GHz and 5.8GHz bands with up to 1200Mbps wireless speed (300Mbps on 2.4G; 867Mbps on 5.8G). Wi-Fi on 2.4G has better diffraction ability to penetrate, while 5.8GHz has better performance of non-interference.
360 Omni-directional coverage
External 5dBi dual-band omni-directional antennas for 100-200m radius coverage in different scenarios.
Dual-band Power amplifier chipset, even stronger power
PA(power amplifier chips) are used on both 2.4GHz and 5.8GHz bands to improve the Tx & Rx ability, which makes it highly suitable for large outdoor area Wi-Fi coverage.
Support PoE RJ45 port power flexible project wiring method in 100 meters
Package content:
With retail box
1*AP main body
1*24V POE power adapter
1*O type fixing loop
1*User manual
1*guarantee card